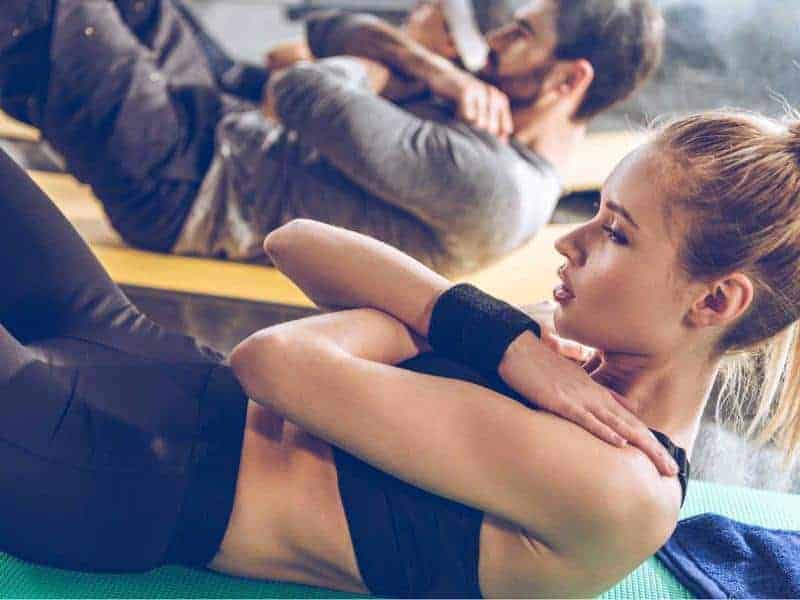 Learn the easy way to a flat stomach
A slim and shapely figure is a dream come true for thousands of women, as well as men. It is not only a matter of one's own views, but of general health or better well-being. A fairly common problem for both sexes is the so-called tire, or fatty tissue on the abdomen. We do not have to live with it for the rest of our lives, because it only takes a little effort to reduce these imperfections. We only need self-control, regularity and commitment, which will ensure us trouble-free removal of excess weight and will bring us closer to achieving the goal.
Flat belly – the right diet
As we all know the process of losing weight starts with our nutrition. Therefore, we must maintain a certain balance. Do not overdo with too restrictive diets, drastic calorie restriction will not help, and even harm. Starving ourselves can slow down our metabolism, risking the destruction of the body.
Therefore, to achieve the effect of a flat belly, you need to introduce some basic rules:
Selection of the right products. – Each slimming diet, including this one, should contain mainly skimmed dairy products, all cereals and whole grain products, speeding up our metabolism.
You should reach for all probiotics including natural yogurts, which will help regulate the work of the intestines and will prevent bloating. It is very important that we are not troubled by any discomfort during exercises for a flat stomach. Then we will avoid the feeling of discomfort or heaviness, which guarantees full concentration during the performed workout. It is also worth paying attention to all the products boosting our metabolism. These will be all vegetables, especially green ones, which will improve metabolic processes of the body and guarantee intensive fat burning, which will also contribute to detoxification, that is cleansing from all toxins or harmful products of metabolism. Such products also contain a large amount of dietary fibre, which gives a long-lasting feeling of satiety, eliminating the desire to snack between meals and stopping excessive craving.
Do not forget about spices such as basil, cinnamon, ginger, cardamom, green teas, fruit teas and herbal infusions that will help cleanse the body of various toxins and harmful substances, as well as support food digestion. The combination of this element with the consumption of products that increase the intensity of metabolism will be effective in the fight for a dream flat stomach. Therefore, in your diet also remember about the high content of fruit and vegetables, rich in dietary fiber and spices that increase body thermogenesis.
Exercises for a flat belly
The secret of achieving a slim waist, as well as the whole figure lies in the fact that we need as much physical activity as possible. Regularity will be more important than the type of movement. It is best to develop an individual exercise plan, which will be tailored to our individual needs. We have many possibilities of physical activity such as cycling, running, swimming, aerobics, training in a gym.
Such training can be supplemented with typical abdominal exercises. Bellies consist in lifting the upper part of the back, and more precisely the shoulder blades in a lying position, with simultaneous bending of the knees. Very useful exercises for achieving a flat abdomen are also twists and turns, drawing the knees to the chest in a supine position, side bends with a weight, lowering straight legs in a supine position, and even drawing the knees to the chest in a free hang on a bar.
You can develop a workout plan specifically tailored to your needs yourself or ask a fitness trainer. In case of getting rid of excess fat tissue the best composition is aerobic training, in case of advanced people interval training with specific exercises to strengthen abdominal muscles. However, the most important thing here is the regularity of these exercises, and only later the intensity of these workouts.
Read also: Best pills for weight loss