Vegan or vegetarian diet – advantages, disadvantages and differences between them
When one day we stand in front of the mirror and we are more or less surprised to find that we have gained at least a few kilograms, the first thing that comes to our mind in such a situation is to immediately go on a diet. And it is at this point that we usually face another problem, finding the right way of eating, being a compromise between what we like and what we definitely should not eat. Contrary to appearances, it is not an easy task, and this very resignation from favorite dishes or their components is usually the most effective solution. It allows you not only to lose all the excess weight in a relatively short period of time, but most of all to maintain a slim and athletic figure, that is exactly what you want most.
Meatless diet – a fad or a recommended lifestyle
One of the most radical, which of course does not mean that at the same time ineffective method of fighting obesity, is resigning from eating meat and all products made from it. Until recently, vegetarianism, because that's how we call this way of eating, was considered a temporary fashion, even a fancy only a group of enthusiasts and widely ridiculed. With time, however, it turned out that more and more people are interested in it, who wanted to combine care about their health with the increasingly popular and right philosophy of not harming any living creatures. Finds its application here the well-known saying that we do not eat our friends and in fact is in it a lot of truth. So vegetarianism began to conquer the world, praised by some specialists, and by others, with more conservative views strongly criticized. With time, there were also many varieties of it, the menu began to disappear not only meat or sausages, but also most other animal products, and now we can come across a variety of approaches to this lifestyle.
The most common varieties of vegetarianism are:
frutarianism, which consists of eating only fruits and vegetables that fall from the tree by themselves so as not to endanger the plant by killing it, they acknowledge only foods that are naturally acquired, they include for example cucumbers, squash, tomatoes, eggplants, apples, bananas, oranges;
Vitarianism, consists mainly in eating fresh products, people on this type of diet completely abandon cooked products. The maximum temperature of thermal processing allowed is 40 degrees. itarians also do not drink coffee or tea;
Lacto-vegetarianism, in this case, it is allowed to eat dairy products, or dairy and vegetable products while prohibiting the consumption of eggs;
Lacto-ovo-vegetarianism (ovo-lactarianism ), one of the most popular types of vegetarianism, consists of abstaining from meat products, but is allowed to eat selected animal products such as dairy products and honey;
Ovo-vegetarianism, where only the consumption of eggs from animal products is allowed,
Pesco-vegetarianism, where fish and fish products are allowed in the diet;
Semivegetarianism, in which one eats fish, dairy products and poultry, but not mammalian meat;
veganism, where only vegetables and fruit are eaten, with a total omission of all animal products, i.e. milk, cheese, eggs and honey;
liquidarianism, this model of nutrition consists of eating vitarian food, but in the form of juice, people who are on this diet believe that they do not burden the digestive system, while providing all the necessary components for the proper functioning of our body;
sprautarianism, the diet consists mainly in eating sprouts, e.g. sprouted seeds of plants such as cereals, vegetables, fruits, etc;
Of these many variations of this way of eating, vegetarianism in its original form and veganism have gained the most popularity. Both have already reached our country, and in 1847 at a meeting of the Association of Vegetarians in England it was agreed that a person who calls himself a vegetarian should refuse to eat all kinds of meat. This model of nutrition finds its supporters, who at least for a dozen years are in dispute as to which diet is healthier and brings with it greater benefits to overall health. To at least partially resolve this conflict, we will try to familiarize both diets, and an individual matter of each person is on which of them will be ready to decide.
Vegetarian diet – is meat really harmful to us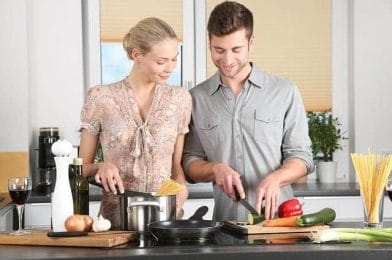 Looking at the way most of our society eats, we slowly cease to be surprised that overweight and obesity have now become a social problem, and gigantic amounts of money are spent annually to treat their negative effects. Let's be honest, we are gaining weight by the dozen, and with the right diet we can not only lose weight, but also get rid of most of the diseases that plague us. That's why many professionals, both doctors and professional nutritionists increasingly recommend just vegetarianism, the removal of all harmful components of animal origin from the menu. We must admit, however, that opinions on this issue are divided and we will meet as many supporters of eating such as red meat, and its staunch opponents.
However, the facts are obvious here, on the one hand our favorite cutlet is certainly an important source of iron and protein, but on the other it contains a whole lot of not entirely healthy saturated fatty acids. Supplied to the body in excess can quickly become the cause of increased levels of "bad" cholesterol in the blood, which is a direct route to serious and even life-threatening heart disease and cardiovascular disease. A large amount of such acids can also be found in consumed fats, oils, lard and butter. Although the criticism of red meat still arouses much controversy, it is better to replace it with healthier white meat from poultry, for example, or completely switch to vegetarianism and remove both types from your daily diet.
Vegetarianism – the most important health benefits
The benefits of switching to vegetarianism seem obvious, so it is worth listening to the opinion of specialists and get rid once and for all not only excess weight, but also many health problems. Just a short conversation with a nutritionist will show us that the removal of meat from the diet can have a beneficial effect on reducing the risk of numerous diseases. This is due to providing the body with what it needs to function properly, vitamins: A, B, essential vitamin C, virtually all minerals, dietary fiber, healthy fatty acids Omega – 3, phytoestrogens or flavonoids. Below I will show you what foods provide us with the most of the previously mentioned vitamins:
Vitamin A – sweet potatoes, kale, spinach, pumpkin, carrots, grapefruit, botanicals and butter, milk and other dairy products;
Vitamin B – nuts and seeds, beans, eggs and dairy, soy milk, fish, and spinach;
VitaminC – oranges, kiwi, lemon, guava, cauliflower, Brussels sprouts, and peppers;
dietary fibre – mainly cereal products, i.e. flakes, bran, wholemeal and wholemeal bread, legumes, fruit (especially dried), vegetables, broccoli or potatoes, and nuts
Omega-3 fatty acids – a good source of them are vegetable oils, mainly: linseed oil, rapeseed oil and soybean oil, walnuts and seeds such as linseed and chia seeds;
Phytoestrogens – found in soybeans and legumes. You should also remember about sunflower seeds, flax seeds and sesame seeds, tofu, yoghurt and soy milk, olive oil, hummus and whole grain bread;
flavonoids – here we can include citrus fruits, green leafy plants and legumes. They are also found in coffee, cocoa and red wine.
Ailments, which are prevented by a properly composed vegetarian diet:
the mentioned diseases of the heart and cardiovascular system, above all atherosclerosis, hypertension, the risk of heart attack and stroke is also reduced;
cancer, the most dangerous diseases with a high mortality rate, among others prostate, intestinal, stomach, bladder, pancreatic and even breast cancer;
kidney or gallbladder stones;
appendicitis;
rheumatoid arthritis and other joint diseases caused by being overweight;
people who suffer from obesity very often have problems with the proper functioning of the thyroid gland, because they have elevated levels of thyrotropin-stimulating hormone, while vegetarians are often characterized by reduced BMI, in addition, scientific studies show that in these people there are reduced markers of inflammation;
diabetes mellitus grade II, which is also the cause of other coexisting diseases, e.g. extremely dangerous diabetic foot syndrome;
constipation and hemorrhoids;
tooth decay.
Vegetarian diet also has a beneficial effect on the state of our skin, primarily to some extent delaying the processes of its natural aging through the elimination of components that may affect the excessive activity of free radicals.
Vegetarianism – disadvantages to be reckoned with
All this, of course, looks beautiful and eliminating meat from the daily menu, we will certainly gain health benefits, but this diet also has some drawbacks, which are worth knowing before you decide to do it. Our body is a complex mechanism consisting of many systems working closely together, and a disruption in the functioning of even one of them may have an adverse effect on the others. There is no denying that meat in its red form, beef and even pork, is an important source of protein, iron, zinc and vitamin B12 and vitamin D, which is sometimes difficult to provide in any other way. Many doctors even sound the alarm, considering a vegetarian diet as a serious threat to our health, although in our opinion this seems a bit exaggerated. It is important to maintain the right proportions between all the components of the diet, which may initially prove difficult to do. If we do not take care of this, we must indeed reckon with serious health consequences, the possibility of diseases such as:
megaloblastic anemia, or anemia, resulting precisely from vitamin B12 deficiencies formed in the body;
rickets, a disease leading to bone deformities resulting from a decrease in their mineralization, which is the effect of vitamin D deficiency;
Protein malnutrition syndrome, as the name suggests arises when the body lacks an adequate amount of protein;
menstrual disorders;
disorders of the digestive system, usually having the form of troublesome diarrhea.
Plants, just like other organisms, look for the golden mean of protection against predators, therefore they secrete natural anti-nutritional substances, which negatively influence the absorption of vitamins, minerals or proteins. We can include here: phytates, lectins, tannins and calcium oxalate. If we want to maintain good health for as long as possible, we should limit the level of these compounds. Soaking dry pulses, cereals or nuts overnight is very helpful. Cooking them also has a beneficial influence on lowering the level of phytates. Therefore, it is important to rinse them several times and cook without a lid. Another way is to ferment legumes or fermented soy in the form of soy sauce, natto, tepeh or miso. Sprouting seeds, on the other hand, removes up to 80% of the phytates in the plant. Sprouting correctly affects the content of assimilable protein, carbohydrates and vitamins. The reduction of the glycemic index is also an important fact.
Of course, all these problems can be avoided by properly composing the daily menu and ensuring that it contains plenty of vitamins from fruit, vegetables and cereals, calcium from dairy and dairy products, and minerals, including iron, which can be found in spinach, for example. It is also advisable to have regular blood tests to monitor the vitamin and nutrient content. This will help us better control our diet, and possible deficiencies can be supplemented with good quality supplements.
Veganism – a diet eliminating not only meat but also dairy products
Lovers and supporters of the vegan diet, which is, as we already know, a more restrictive variety of vegetarianism, decided to go even further and in addition to the elimination of meat and its products from the menu also removed milk, dairy and eggs. However, at the moment the market is rich in ready-made products and semi-finished products, which can be an ideal substitute for the above-mentioned groups of products. It looks as follows:
instead of sausages and sausages – soy sausages,
instead of pates and egg pastes – soy pates and vegetable pastes,
Instead of cheese, vegan sliced or cubed cheese,
instead of cow's milk – plant-based milks such as soy, almond, coconut or oat milk, which should be enriched with calcium to minimise its deficiency in the body,
instead of dairy products – soy yogurts and desserts, vegetable spreads, soy cream,
instead of mayonnaise – soy mayonnaise,
Soy mayonnaise instead of mayonnaise, vegan ice cream instead of cow's milk ice cream.
There are also many ready-made semi-finished products that can perfectly replace meat in our dishes, e.g. tofu, soy granules, soy cube, tempeh or seitan. However if we want to bake something and we need a substitute for eggs, banana, flaxseed or apple mousse will be perfect in this case.
This is quite a radical solution, but it is becoming more and more popular, also promoted by the front pages of newspapers and gossip portals, famous actors and celebrities. It may not be the best role model, but there is no denying that veganism brings not only rapid weight loss, but also other benefits to our overburdened health. Of course, this is only possible if we choose the right products for our well-balanced meals. That is why it is worth using the amino acid profile here. It consists in an appropriate combination of cereals and legumes. Scientific research has shown that plants contain all the essential amino acids for the proper functioning of the body. The fact is that some plant-based products contain more lysine and less methionine, or vice versa. Therefore, it is important to diversify the protein products. This allows us, for example, to eat beans one day and buckwheat the next.
Another very important aspect of a vegetarian diet is to limit the consumption of meat and its products, and all other animal products, and how we can replace them to provide the body with essential nutrients. It becomes necessary to find effective substitutes for meat, with the same or at least similar composition. The ideal products to replace meat are: lentils, tofu, beans, eggplant, cauliflower or potatoes. Otherwise, we can expose ourselves to diseases caused, for example, by a lack of vitamins or other components preventing them.
Veganism – how to compose meals to avoid health problems
The correct composition of a vegan meal can be difficult at first, but fortunately, relevant information can be found on many websites dedicated to healthy eating. You can always consult a nutritionist if you still have any doubts. Interestingly, information on this subject can also be obtained from medical specialists, many of whom have become enthusiasts of the vegan lifestyle.
Products included in a properly composed vegan diet:
cereal products, made with cereals such as rye, oats, less often wheat, whole grain pasta, groats, oatmeal, dark whole grain bread;
vegetables and fruit in practically every form;
legumes, lentils, soybeans, beans, peas, chickpeas and broad beans;
nuts;
soy products such as milk, which can be successfully substituted for cow's milk and tofu, an extremely popular soy cheese, eaten both hot and cold;
all seeds, sunflower seeds, flaxseeds, pumpkin seeds, hemp seeds;
fats only of vegetable origin, e.g. recommended by nutritionists unrefined coconut oil, with which of course you should not exaggerate the amount, even ideal for dietetic salads;
mushrooms, which are particularly abundant in our forests this year.
Veganism – the pros and cons of this type of diet
This type of diet, like vegetarianism, requires a thoughtful approach, while having its indisputable advantages, also emphasized by the aforementioned specialists. Recent studies have shown that, contrary to the claims of skeptics, both diets seem to have more advantages, including prevention and help in the treatment of many dangerous diseases. In the case of veganism, the list of the aforementioned conditions for which a vegetarian diet can help is also worth supplementing with:
minimizing the risk of becoming overweight, a well-composed and balanced vegan diet allows you to maintain your weight at the right level, determined by the BMI factor;
keeping the LDL cholesterol at a healthy level, which is an important element in the prevention of heart diseases;
Significantly increased natural immunity, resulting from providing the body with nutrients enabling it to do so, with a simultaneous increase in resistance to allergies;
better functioning of the digestive system, faster and uninterrupted fat burning and digestion, combined with the removal of toxins and other negative metabolic products from the body;
participation in the prevention and treatment of neurodegenerative diseases such as Parkinson's disease or Alzheimera, as demonstrated by the research conducted in this area;
treatment and reduction of symptoms of bronchial asthma;
long-term maintenance of strong bones and healthy joints, prevention of osteoporosis development thanks to appropriate doses of vitamin K, magnesium and potassium;
prevention of caries, which is caused by an improperly selected diet, usually dominated by products containing astronomical amounts of sugar, the biggest enemy of tooth enamel.
Unfortunately, also in this diet, as in many others, some disadvantages can be found. Therefore, choosing this diet, we must also reckon with certain negative consequences resulting from our mistakes, the most important of which are:
again, deficiencies of nutrients, vitamin B12, D or fatty acids Omega – 3, without which many important systems of our body cannot function properly, especially the brain and nervous system;
lack of calcium, often resulting from a lack of calcium-containing products in our diet;
deficiency of iron and zinc;
the lack of adequate amounts of protein, which is found in large amounts in meat and, in a vegan diet, is also caused by the elimination of milk and dairy products.
The vegan or vegetarian diet should also be considered by women who are pregnant or breastfeeding, although recent studies show that it is unlikely to pose a health risk for either mother or child.
A sample 1800 kcal meal
Breakfast: oatmeal
oatmeal 50g
blueberries 100g
calcium enriched soy drink 240ml
walnuts 15g
banana 170g
II breakfast: salad
cherry tomatoes 80g
onion 30g
marinated tofu 60g
cucumber 60g
dark olives 20g
yellow pepper 100g
red pepper 100g
romaine lettuce 50g
Dinner: quick vegetable curry
garlic small clove 2g
onion 40g
ginger root 3g
broccoli 50g
carrot 20g
tomato 50g
green peas 50g
vegetable bouillon 150g
canned coconut milk 50g
quinoa 65g
Curry seasoning, pepper cayenne, coriander, basil
Afternoon snack: fruit + nuts
Dinner: peppers stuffed with buckwheat and vegetables
red pepper 400g
buckwheat groats 30g
garlic 1g
courgette 100g
onion 80g
dry lentils 40g
tinned tomatoes 200g
spices: sweet paprika, red chubrika, turmeric, savory, salt, pepper