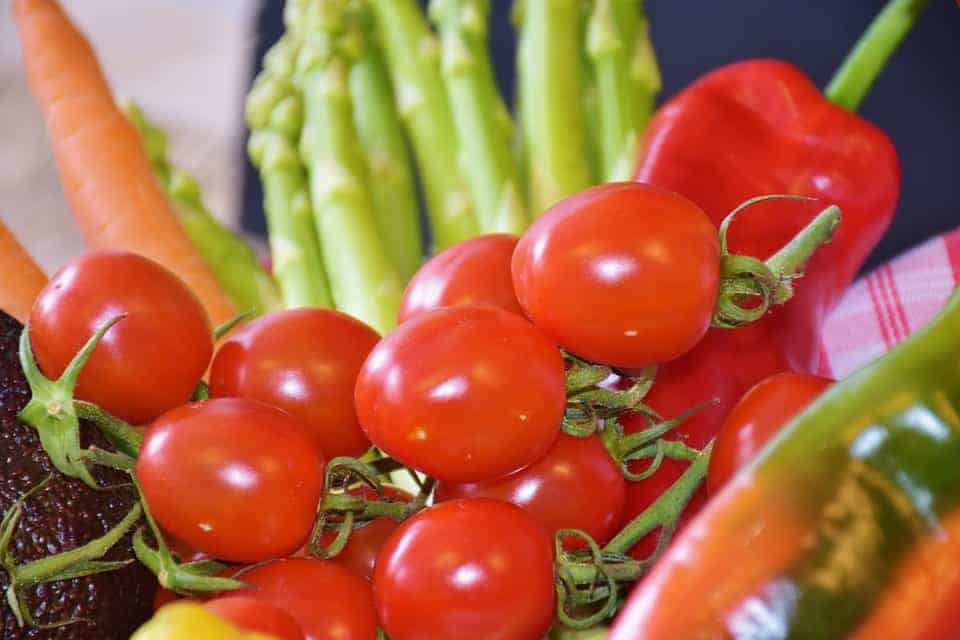 Dr Dąbrowskiej's diet – a popular weight loss and healing diet
In recent times, a diet that was invented by an expert, namely nutritionist Dr. Dabrowski, has become extremely popular. She is a graduate of medical school, where she obtained her doctorate, title of clinical doctor and internist. Years of hard work and observation resulted in the development of a diet, based mostly on large amounts of vegetables and fruits. However, it limits proteins, carbohydrates and fats. It was developed on the basis of scientific works created by Dr. Dabrowski, which concerned the development of civilization diseases and their elimination through food treatment. The fruit and vegetable fasting is designed to cleanse our body of toxins and has a positive effect on the defense system of the individual, so it causes a reversal of its action in autoimmune diseases. At the very beginning, it was created by this specialist in order to treat her clients, and with time it has gained popularity due to its high effectiveness. Dr. Dąbrowska also created a second model of nutrition, which is, however, less popular. We are talking about the Daniel diet, which is considered to be half starvation, and its task is to improve the work of the digestive system and remove toxins from the body.
Dr. Dąbrowskiej's diet – what does it consist of?
Dietitian Dąbrowska says that nothing works as well as intermittent starvation. This supports the functioning of the liver and acts as an antioxidant, cleansing the body of toxins and harmful substances, after a period of overfeeding it. The specialist has a very extensive knowledge of healthy eating. The menu created by her is recommended to everyone who wants to lose excess weight, because it contains a large amount of vegetables and fruits. They are to cleanse the body of all toxins at the first stage of slimming and prepare it for intensive burning of stored fats and forces the body to excrete excess water. Another important thing is the large amount of vitamins and minerals, which has a positive effect on the hormonal balance of the body, and thus improves metabolic processes in the first days of the diet.
Diet, created by Dabrowska is primarily purifying, regenerating, healing and has a positive effect on our quality of sleep. Before introducing this slimming diet, it is recommended that we contact a dietician or a doctor who will adjust the period of such treatment to our individual needs. Its maximum duration is 6 weeks. The diet that aims to cure will consist of vegetables and fruits, preferably raw or cooked. This solution will limit unnecessary carbohydrates, fats and proteins, but will focus on the injection of vitamins, minerals, fiber, antioxidants and plant enzymes. While following the diet, you are allowed to eat low-starch vegetables and some fruits. Additionally, the diet assumes that eliminating sick cells from our body is able to stop the processes of cancerous processes and civilization diseases, which enables us to prolong our life, and also improves its quality.
The author of the diet is of the opinion that eating highly processed food leads to the fact that our intestines are filled with chemical components, which causes them to "leak". The result is a clogged immune system, which is not able to catch what is dangerous for it. As a result, our body is not able to detect the beginning of a disease developing in our body. We can include here diabetes, atherosclerosis and joint diseases.
The advantages of the diet of Dr. Dąbrowskiej
One of the first advantages of following this diet is the ease of preparing meals. Mainly they should be peeled, cut or rubbed. The exception is dinner, because then we should boil or bake them. The whole process of preparing a dish is limited only to a few minutes.
Another point that encourages many people to take the cure is the rapid weight loss. This is an encouraging effect for people who are overweight or obese. The greatest weight loss can be seen in the first few weeks of the diet. Many people who used Dr. Dąbrowskiej fasting praised that the elimination of protein, fats and carbohydrates from the diet improved their skin condition and the figure looked slimmer. This is due to the fact that there is no water retention in the body.
One of the most frequently mentioned advantages of the diet is getting rid of health ailments. Elimination of toxins from the body, improved immunity, better-looking complexion, and improved digestive system function are just some of them. Properly conducted diet under the supervision of a specialist is able to stop, or even completely withdraw the development of diseases such as: asthma, migraine, allergy or Hashimoto disease. Studies have also proven that Dr. Dąbrowskiej fasting has good actions for women who have a hard time with menstruation.
Read also: 1500 and slimming diet (1700 calories)
Dr Dąbrowskiej diet – how to follow it?
The low calorie nature of this diet causes the body to need energy to live, which it gets from the deposited fatty tissue, tumors, polyps, deposits and degeneration, thanks to which our body starts the digestive process, which is called endogenous digestion. So it has a deeply healing and regenerative character, and additionally it is slimming. The caloric value of meals should range from 400 to 600 kcal per day. The meals are prepared only from vegetables and fruits. We can choose them from different groups: onion, leafy, cucurbit, cabbage, solanacea and root vegetables. During this treatment it is recommended to consume plenty of cocktails, herbal teas and still water. Mixtures of greens, kale, lettuce, celery, spinach, plain mineral water, infusions of dried white mulberry or nettle will also work great.
During this diet it is also worth taking care of medium physical activity in the open air and relaxation in the form of massages, sauna or yoga, which will intensify the effects.
In the first stage the diet is a therapeutic starvation, which should be used by us a few times a year in order to cleanse the body of all toxins, so that our body regains the ability of self-healing, and also affects the stimulation, acceleration of metabolism and adding strength or vitality. This is due to the pro-health effects of vegetables, because they contain powerful antioxidants, which are responsible for the regeneration, purification and rejuvenation of all the cells that build our body. The idea is to eat no more than 600 calories a day, so that the body can regenerate deeply. The first stage should last from 10 to 40 days. How long we are on the diet should depend on our needs and the effect we want to achieve. It is also recommended to limit starch and choose fruits with reduced sugar content, such as apples, grapefruits, lemons and berries, and in the case of vegetables – carrots, peppers, beets, celery, tomatoes, zucchini, onions, garlic, leek, parsley, cabbage, lettuce, cauliflower, radishes, spinach and broccoli. These vegetables and fruits during the diet can be cooked, but the most valuable nutritional values for the body will remain raw. For this reason, it is recommended to further enhance the effects of this diet.
Meals that will be prepared from the above mentioned products should be as little processed as possible, so they can be baked or steamed. This way we can prepare a soup or stew for dinner. Instead of salt, you should use a mixture of your favorite natural herbs to enhance the taste of the dish.
During the first stage, it is categorically prohibited to use any fats, even those in the form of yogurt or cream.
It is recommended to consume a minimum of 3 liters of fluids.
Alcoholic beverages and coffee drinking are not recommended.
The first stage is also characterized by the so-called "recovery crisis". It consists in the appearance of diarrhea, vomiting, headache or weakness of the body. This is due to detoxification of the body. If the above mentioned symptoms last longer than 3 days, it is necessary to contact a doctor.
The second stage of Dr Dąbrowskiej 's diet allows you to slowly introduce other vegetables, fruits, groats, wholemeal bread, dairy products, nuts, broad beans, peas and green beans into your diet. With these products we can prepare a well-balanced meal.
During the diet we avoid processed products containing wheat flour, sweets, salty snacks and cold cuts.
The period of leaving the diet depends only on us. If we want we can continue it for the rest of our lives and treat it as a change of eating habits. If we return to the food we ate before starting the fast, it will lead to a short-term effect and return to the previous body weight.
This diet perfectly prepares our body for proper nutrition. For this reason, it is recommended to maintain good eating habits and avoid processed foods.
Do I need the Dr. Dąbrowskiej diet?
Dr. Dąbrowskiej 's diet has a slimming effect, but most of all it cleanses from toxins, heals and regenerates, which is why I recommend it for people with autoimmune diseases. It is prepared for people who want to change their eating habits because they currently feel tired, heavy and overeaten. Thanks to cleansing the body of toxins, our metabolism will improve, deposits will be expelled from the intestines, and we will feel light and fresh. Dr. Dąbrowskiej diet will also be effective in such ailments as:
Hypertension
Small tumors
Coronary, fungal, viral and bacterial diseases
Allergy and asthma
Psoriasis and atopy of the skin
Digestive problems, including gastritis and stomach ulcers
Frequent headaches and migraines
Poor immunity
Liver inflammation
Menstrual disorders
Neurological diseases such as Parkinson's disease, multiple sclerosis, neurosis, memory disorders, epilepsy, or a history of stroke
Hashimoto disease
Hypothyroidism
Onset of menopause
Myomas and cysts on the ovaries and uterus
Diabetes
Atherosclerosis and thrombosis
Disadvantages of fasting with Dr. Dąbrowskiej
Dr. Dąbrowskiej's fasting also has its disadvantages. One of them is that the caloric intake of meals is too low. The diet is based on a daily requirement of 400 to 600 kcal. This is far too little for people who have a normal lifestyle, i.e. who go to work and perform their daily household duties. The diet is also poor in nutrients, which may lead to deficiencies in our body. In addition, it completely excludes salt and fats, which are necessary for our body to function properly because they are responsible for many biochemical processes and absorption of vitamins.
The diet is also accused of having too few meals, because the menu is divided into three courses only. According to the recommendations of Dr. Dąbrowskiej the first meal should be eaten within two hours of getting out of bed, but not earlier than 9 am. Lunch should be eaten around 2 p.m. and dinner at 7 p.m. Many researchers believe that this is far too little for our bodies. The diet assumes that in between meals we can eat an apple, but this is still far too low calorie supply. If the diet is followed for a long time we may experience dizziness, weakness or even fainting.
Experts also believe that the diet developed by Dr. Dąbrowska disrupts our metabolism and slows down the metabolism. After completing the fasting process a yo-yo effect is often observed as well as difficulty in digesting some products.
Many doctors also point out weakness, loss of immunity, headaches, joint pain, hormonal and thermoregulation disorders, diarrhea or hair loss. They believe that prolonged use of the diet without the care of a specialist can lead to cachexia.
Who should not use the diet of Dr. Dąbrowskiej?
Contraindications appear in the case of pregnant and breastfeeding women, but also in the case of hyperthyroidism, Hashimoto disease, kidney failure, liver, heart, anemia, depression, porphyria, type I diabetes, cardiovascular and respiratory diseases, tuberculosis and people in the advanced stages of malignant tumors. Additionally, it is not recommended for people who struggle with genetic diseases or suffer from eating disorders like bulimia or anorexia.
Read also: Best pills for weight loss
Dr. Dąbrowskiej diet – opinions and end of the treatment
Opinions about the diet of Dr. Dąbrowskiej are definitely positive, and praised above all the therapeutic aspect, but also slimming. The menu is structured in such a way that vitamins provide a better well-being, a boost of vitality and treatment with in case of ailments. However, the most important is the exit stage of the Dr. Dąbrowskiej diet, as it should be very slow. During this period you should increase your caloric needs by about 200 cal ories per week and introduce the remaining products that you had to exclude temporarily from your diet. Ready-made recipes for meals on a fruit and vegetable diet can be found on the Internet. I recommend it to everyone for slimming reasons, but most importantly for health reasons!
Day I:
Breakfast – salad with tomato, pickled cucumber, onion and chives, carrot juice,
Lunch – carrot fritters, green pea soup, celery, carrot and apple salad, herbal tea,
Dinner – apple mousse, salad of boiled beets and apple, lemon balm tea.
Day II:
Breakfast – beetroot juice, celery salad with tomato and pepper, baked apple,
Lunch – cream of vegetable soup, grapefruit, peppers stuffed with vegetables, cherry compote,
Dinner – cucumber, pepper, mint and onion salad, apple mousse, carrot juice,