Selenium – properties and sources of origin, daily requirement, effects of selenium deficiency and excess
There are many elements without which we have nothing to think about maintaining good health, and one of the conditions for this is maintaining adequate levels of selenium, taking care of its proper concentration, which reduces the risk of developing numerous diseases. Unfortunately, this element occurs in nature in very small amounts, which is why it is called a trace element, but its properties and effects on our body must not be underestimated. Selenium supplementation should become an essential part of any health-promoting diet, and it can be found in many dietary supplements and foods consumed daily, and selenium helps maintain mental and physical well-being.
When was it discovered, what element is it, and what chemical properties does selenium have?
Selenium is one of the elements that was considered toxic for a long time, selenium was first discovered in 1817 by Swedish chemist J.J. Berzelius. It was noted at the same time that organic selenium had toxic properties, although this thesis was later disproved and there is so little of it in nature that itthat its study virtually ceased until the 1950s of the twentieth century, when interest began to be aroused by its properties that promote human health. Studies conducted have shown that selenium is a micronutrient that is even necessary for the proper functioning of the body, even if the amounts are really microscopic.
In chemical terms, selenium is a chemical element belonging to the group of non-metals, designated in Mendeleev's table of elements by the symbol Se, and its name comes from the Greek word "Selene," meaning moon. Selenium exhibits chemical properties similar to sulfur, in nature it is found, among other things, in the soil, and in addition to its use in medicinal preparations, it is also used in the chemical industry.
Rich sources of selenium, in what foods can we find selenium?
By far the most popular source of this element, fully meeting the daily requirement for selenium, are dietary supplements, usually tablets having it in their composition. Of course, selenium occurs naturally in food, in numerous foods that should definitely be included in any health-promoting diet. Answering the frequently asked question of what foods contain large amounts of organic selenium, you should first of all eat:
fish, especially such as salmon and tuna, and just 100 grams of the former satisfies as much as 95% of your daily selenium intake;
seafood, especially shellfish;
chicken eggs;
meat offal;
beef;
poultry meat, with turkey fillet having the most of it;
cereal products, pasta, oatmeal;
rice;
vegetables, such as onions, broccoli, white cabbage, garlic, lentils, asparagus;
Brazil nuts, which are a really good source of selenium, containing the most of it.
Of course, natural selenium supplementation is the most recommended by healthy eating specialists, taking pills that have selenium in them can lead to overloading thestomach, so it is also worth checking in advance what excipients they contain and whether they cause unpleasant unwanted side effects.
How much should the correct blood selenium concentration be?
Selenium can help in the treatment and prevention of many diseases, but only if we follow the recommended amounts of selenium intake per day, which are, depending on age:
children between 1 and 3 years old, 33-71 mcg/L;
children between 2 and 5 years old, 32-84 mcg/L;
children between 6 and 10 years of age, 41-74 mcg/L;
children 11 to 16 years old, 40-82 mcg/L;
individuals over the age of 16, 50-120 mcg/L.
Health effects caused by selenium deficiency and excess in the body
The use of dietary supplements containing selenium should always be done in accordance with the manufacturer's recommendations, in order not to exceed the allowed doses of the active substances from which their composition was composed. Exceeding them can cause, among other things, high levels of selenium in the blood resulting in various ailments, sometimes very troublesome. It is also necessary to monitor possible deficiencies of this element on an ongoing basis, as the same selenium deficiency can lead to a noticeable deterioration of health.
Selenium deficiency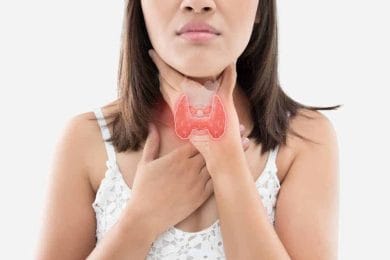 When arranging your daily menu, planning your diet, remember that it must include not only vitamin A, B vitamins or vitamin C, selenium is also necessary for the proper functioning of our body. It is particularly important, for example, for pregnant women, in whom the need for supplementation of this element increases. Selenium deficiency can be detected by laboratory blood tests, although our concern should also be drawn by characteristic symptoms indicating that our blood selenium concentration is falling:
heart disorders often leading to heart failure;
problems with the functioning of the thyroid gland, its hyperthyroidism, hypothyroidism or Hashimoto disease;
weakening and loss of hair;
excessive brittleness and fragility of nails;
less effective functioning of the immune system;
greater risk of cancer;
higher glutathione peroxidase activity, one of the contributors to the oxidative stress associated with the damaging effects of free radicals.
If we only suspect, on the basis of the above symptoms, or confirmed by research, too low levels of selenium, then we must immediately supplement the resulting deficiency, for which there are, among others.Among other things, the aforementioned dietary supplements or the proper selection of ingredients from which we make dishes, products with high selenium content. However, it is worthwhile to consult a specialist beforehand, who will help select the appropriate amounts of selenium to the requirements of a particular organism, without the risk of exceeding the permitted standards.
Selenium intake
Equally as dangerous as deficiencies is the situation when we take too large doses of selenium every day, which is also not conducive to our health, and the consequences of such irresponsibility will be felt very quickly, in the form of emerging symptoms:
feelings of fatigue and weakness;
joint and muscle pains;
mental disorders, nervousness, irritability, emotional instability, depression;
problems with the functioning of the digestive system manifested by diarrhea, nausea and vomiting;
hair loss often leading to baldness;
brittleness and breakage of nails;
type II diabetes, although there are not yet full studies confirming or ruling this out;
acne-like skin lesions;
abnormal functioning of the nervous system;
excessive sweating and bad breath.
It is also imperative to remember that although selenium toxicity is not that dangerous, even a one-time excess of a daily dose of moregreater than 400 mg can even have dire consequences, leading, among other things, to pulmonary edema, and such a condition threatens not only health, but also life.
What is the role of selenium in the body?
By adhering to the recommended norms of daily intake of organic selenium, we will very quickly feel its positive effects on the whole state of health, and regularly supplied selenium supports the work of many important internal systems and organs. Among its numerous medicinal properties, it is worth noting above all that:
Regulates thyroid function
Thyroid diseases are a real bane of modern society, which fortunately can be counteracted with the help of properly selected nutrients in what we eat. Providing adequate doses of selenium regulates the production of the extremely important thyroid hormone, triiodothyronine (T3), which, among other things, takes an active part in the metabolism of the thyroid gland.Among other things, it actively participates in the metabolism of carbohydrates and fats, and is responsible for the functioning of the sexual system and the heart and circulatory system.
Reduces the risk of cancer
Properly supplemented selenium is an important part of cancer prevention, thanks to the fact that it co-forms glutathione peroxidase glutathione peroxidase, an enzyme that allows the body to remove free radicals, reactive oxygen species (ROS), which can contribute to cancer development. Selenium's action is also related to inhibiting the uncontrolled growth of cancer cells, destroying them if they already appear and protecting DNA from damage caused by oxidative stress, among other things.
Counteracts Alzheimera and Parkinson's disease
More and more people, especially the elderly, are struggling with the effects of two serious neurodegenerative diseases, Alzheimera and Parkinson's. In their case, it is of tremendous importance to provide the patient with adequate doses of nutrients that make it possible to inhibit to some extent the degenerative processes of the brain and nervous system. The selenium content of the food has a beneficial effect on the patient's communication abilities, in addition, selenium increases his cognitive functions, and can simultaneously counteract the development of the disease itself.
Other benefits of organic selenium supplementation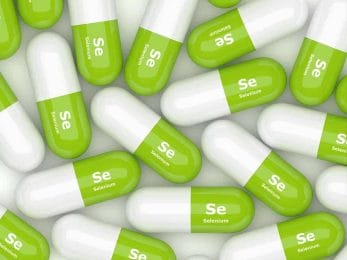 Selenium supplements and the provision of selenium in the daily diet, also have a beneficial effect on other aspects of health, which is a direct result of selenium's properties such as:
counteracting inflammation and faster healing of already existing infections;
alleviating the symptoms of menopause;
regulating and supporting sperm production processes;
supporting the work of the heart and the entire cardiovascular system thanks to the fact that selenium is one of the micronutrients with antioxidant activity;
lower risk of developing atherosclerosis;
alleviation of pain;
alleviation of bronchial asthma symptoms, which is being researched all the time;
a more efficient immune system; selenium deficiencies cause a decline in our natural immunity.
Sources:
https://www.healthline.com/health/selenium-deficiency
https://www.healthline.com/nutrition/selenium-benefits