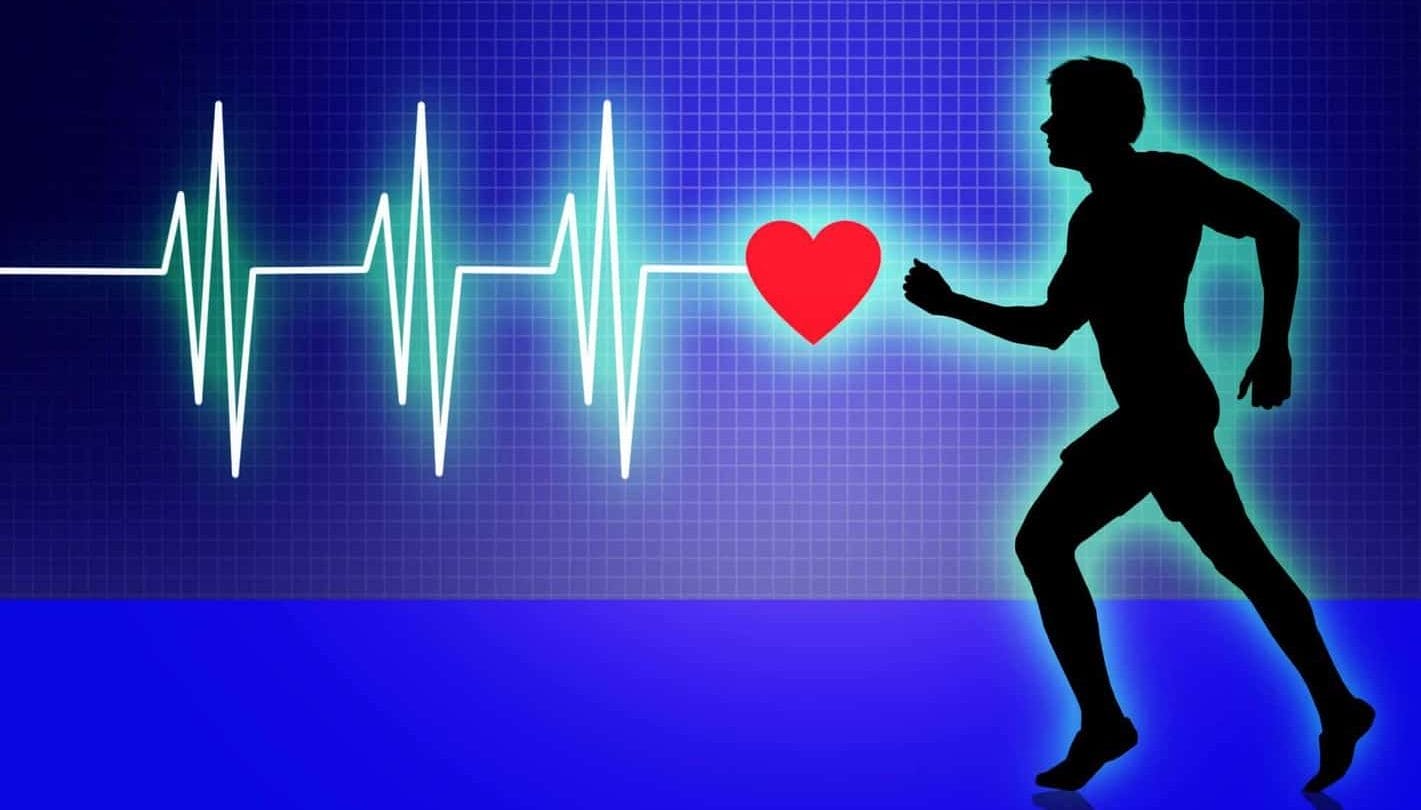 cardio workouts – HIIT or Tabata? Features and comparison
The best and fastest way to lose body fat, is cardio workout. And of all cardio workouts the most effective are interval workouts. Among them the most popular with personal trainers and body building specialists are HIIT workout and Tabata workout. What are these two training programs, how to perform them and which one is better? Let's see!
Interval training – what is it?
Before we move on to a specific type of workout, we need to know what intervals actually are. Interval training is characterized by short periods of intense effort, mixed with shorter periods of moderate effort or rest. The effectiveness of this type of exercise was supported by research which proved that in order to keep fit and burn excess weight quickly, you don't need much time at all. This made the excuse "I don't have time to exercise" trivial, because both HIIT and Tabata workouts are 10-30 minutes long.
What's more, interval training is a great option not only for weight loss, but also for those who want to improve their body's efficiency. Exercising intensively, we reduce the production of cortisol – a hormone that affects muscle catabolism, which allows us to burn fat, but maintain muscle mass.
HIIT training – what is it? Characteristics
HIIT, or High Intensity Interval Training (high intensity interval training) is divided into two stages. We start with a period of intense physical activity (we give it our all), followed by a short phase of moderate activity. This is characterised by being in constant motion, although at times it is a low intensity effort.
There are two types of HIIT training
HIIT Extensive
This is mainly for beginners who are just starting to build up their fitness and endurance. It consists of alternating between intense exercise up to a maximum heart rate of 85% and lowering it to 65% in the resting phase. This will prepare anyone for the next level of activity which is the second type of HIIT training.
HIIT Intensive
In Intensity Training max heart rate is 90% and drops to 60% in the second stage, but the moderation period is slightly longer. This is a great way to get your metabolism going so you can burn fat fast.
How long does an HIIT workout take?
High Intensity Interval Training takes no longer than 30 minutes! And everyone can probably find half an hour to exercise 2 or 3 times a week. What's more, even if you are more advanced, there is no point in doing this workout for longer, not only because it is difficult to withstand such an intense effort, but it would also be a quick step to overtraining, which is very dangerous for the body. Remember that the better the physical condition, the more intense the effort in the first phase, so the effects of the exercises will still be the same even if you do not increase their duration.
How do I do HIIT training?
The best form of HIIT training is 3:1, which means 30 seconds of intense exercise interspersed with 10 seconds of moderate exercise. It's easiest to represent this in the form of running, although HIIT can also be performed by doing burpees or mixing different exercises, such as squats with jumping jacks, push-ups, sit-ups, etc.
HIIT training on the example of running
Warm-up 10-15 minutes – dynamic stretching and jogging.
Workout: 30 seconds sprint – 10 seconds jog.
Perform the movement continuously for about 5 minutes in the form given above, but in the 30-second phase, give maximum energy.
After completing the HIIT phase – jogging for 5-10 minutes to calm your heart rate.
As we can see, the whole thing does not take longer than 30 minutes, and the effects of these exercises will certainly surprise us.
What's more, we can perform HIIT workout at home completely without any equipment or use treadmills, bikes or orbitrek available at the gym.
Workout Tabata – what is it? Burn fat in 4 minutes
TheTabata Work out has gained a lot of popularity mainly because of … short training time. It turned out that just 4 minutes is enough to stimulate our body to burn fat, and this process can continue for several hours after finishing the workout. Now nobody can say that there is no time to lose weight!
The name TABATA comes from a Japanese scientist, Dr Izumi Tabata, who together with a team of colleagues proved the effectiveness of this short but intensive workout and decided to describe it, spreading this method all over the world. Currently, the Tabata workout is considered one of the most effective interval workouts, ideal for both beginners and advanced people.
Check it out: Ketogenic diet – can we lose weight on it?
Tabata – what does it consist of?
Tabataworkout consists of several rounds of 20-second intensive effort, interspersed with 10-second rest. The main assumption of the workout is to keep the time limits precisely, so we exercise to the maximum for the full 20 seconds, after which we rest, but no longer than the given 10 seconds. The number of rounds is adjusted to individual fitness level and condition.
TheTabata workout is even more interesting as it can be varied by combining various strength and conditioning exercises, preferably using your own body weight. So your plan may include jumping jacks, sit-ups, burpees, squats, triceps, push-ups and even pull-ups. Explosive exercises, such as squats or jumping jacks, which force the body to do even more, also work great in Tabata.
Workout Tabata – example
20 seconds – burpees;
10 seconds rest;
20 seconds – push-ups;
10 seconds rest;
20 seconds, jump squats;
10 seconds rest;
20 seconds, mountain climbers;
10 seconds – rest.
The above exercises constitute 1 round, which lasts 4 minutes. Advanced individuals with higher fitness levels can do up to 5-6 rounds in a workout.
The Tabata is a great workout that works for beginners trying to improve fitness and performance. It is also a great workout option for those who feel they don't have time to exercise.
Also check out: Nordic walking as a great way to lose pounds?
HIIT or Tabata – comparison
It's hard to say which of these workouts is better. Both belong to the category of interval training and give great results in body sculpting and fat burning. They affect the condition, efficiency of the body, they also help to maintain muscle mass in the process of reduction. However, we can divide these two workouts into those suitable for particular people:
HIIT workout – for whom?
Although the HIIT workout can be performed easily by advanced and beginner people, it is more suitable for those who only want to lose pounds without preserving muscle mass. Mainly because it can be performed using only jogging or cycling (no strength training).
Tabata workout – for whom?
Tabata can also be performed at different levels of experience. This program works best for people who care about both fast fat burning and muscle strengthening. Wide possibilities of diversifying the training and the possibility of performing challenges in the form of increasing the number of rounds make this workout never get boring.
It is best to check individually which of them is more suitable for you or to alternate one with another. Remember that workouts should not look the same every time, so it is worth to combine and change their rules for better stimulation of the whole body.
Want to lose weight even faster? Try the supplements from our ranking
Training is training, but the effects will not be satisfactory without a proper diet. And if we want to accelerate them even more, we should bet on recommended capsules for slimming, which will improve the results of our workout. The best, carefully selected ones can be found in our ranking of slimming pills, apart from that, it is also worth taking a look at the ranking of fat burners.
See also: How to avoid overtraining after workout