1500 kcal diet, effects, opinions, menu, recipes. It is really simple and brings great results
In losing weight it is very important to eat properly. Nutritionists warn against severe starvation, which exhaust the body, cause side effects and yoyo effect. However, it is worth taking care of how many calories we take in each day. Recently 1500 kcal diets have become very popular. But do they give the expected results, are they safe and widely available? After all, no one wants or has time to cook meals every day from products that are hard to find on the market. See for yourself if it is worth going on a 1500 kcal diet.
1500 kcal diet – general information
The 1500 kcal diet involves limiting the number of calories to 1500 per day. This does not mean that you have to starve yourself. All you have to do is eat meals made of properly selected, low calorie foods. The purpose of the diet is to lead to a negative energy balance. This affects the loss of weight and burning fat from hard to reach places. During a 1500 kcal diet you need to eat from 4-5 meals a day. Foods and products should be eaten regularly at 3-4 hour intervals. Also, forget about having your last meal before 6pm or not eating dinner. You just need to consume a meal up to 3 hours before going to bed.
During a 1500 kcal diet, you should eat whole grain cereal products. Among them you will find:
wholemeal bread,
rye bread,
buckwheat groats or pearl barley,
brown rice,
dark pasta,
oatmeal,
wheat bran.
Thanks to the above products you will provide your body with necessary dietary fiber. This accelerates intestinal peristalsis, and thus shedding weight. Apart from the above products, it is worth eating lean meat, fish and dairy products. Fats are also essential. These, however, should be only of vegetable origin, that is olive oil or rapeseed oil.
Do not forget about vegetables. What cooking techniques should be used? Steaming, boiling in water, baking in foil or parchment paper without adding fat and stewing work best. What to drink during a 1500 kcal diet? The most important thing is to consume about 2 litres of fluid a day. Non-carbonated water, green, red, fruit or herbal tea will do.
1500 kcal diet – what should we not eat?
During 1500 kcal diet you should avoid fatty meats. No meals using pork, mutton or duck. In addition, do not eat pâté, offal, baked or breaded foods, highly processed foods such as fast food or ready meals, as well as sweets and carbonated drinks.
The 1500 kcal diet effects
The 1500 kcal diet reduces the appetite for sweets because it stabilizes blood sugar levels. This results in getting rid of hunger attacks and snacking.
1500 kcal diet how much weight to lose
Thanks to the 1500 kcal diet you can lose up to 2 kg every week. 1500 kcal diet effects after a month: counting that each week you will lose even 2 kg, the effects after a month are staggering. You will lose up to 10 kg in a month. The 1500 kcal diet is therefore ideal for people who expect fast results. To make sure that you will definitely lose the pounds you want, add physical activity to your diet.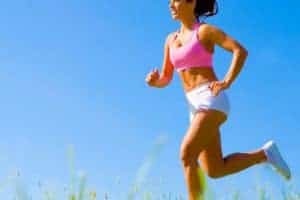 It's time to analyze what you can eat each week. As we mentioned above on 1500 kcal diet you need to eat about 5 meals a day: breakfast, second breakfast, lunch, afternoon tea and dinner. For breakfast we allocate about 500 calories. This meal should provide you with plenty of dietary fibre. So plan your breakfasts throughout the week using the following foods:
cereal products,
vegetables and fruit,
cottage cheese,
yogurt,
kefirs,
buttermilk.
For your second breakfast, you should plan a meal that contains about 200 calories. So drink fruit or vegetable smoothies. You can also eat one sandwich with wholemeal bread.
It's time for lunch. This is the most calorific meal of the day. You can afford products and dishes whose total energy value does not exceed 500 calories. When creating your menu for the week, consider lean meats or fish and steamed or fresh vegetables.
After lunch, it's time for afternoon snacks. This one is supposed to be only 100 calories, so you can snack on fruit or eat lean dairy products.
Dinner is about 300 calories. During this meal use products such as vegetables, lean cottage cheese or eggs.
Especially for you we have prepared a sample menu for a week and simple and low-calorie recipes. Here they are:
Day 1:
Breakfast: a slice of wholemeal bread, lean cottage cheese with chives and radishes, a glass of green tea.
Breakfast 2: banana smoothie.
Lunch: steamed herbal tuna steak, boiled potatoes, water.
Afternoon snack: apple.
Dinner: boiled egg and vegetables of your choice.
Day 2:
Breakfast: oatmeal with yogurt and fruit i.e. banana, strawberries and raspberries.
Breakfast2: wholemeal bread sandwich with tomato.
Dinner: chicken fried in parchment paper without fat, boiled broccoli.
Afternoon snack: peach.
Dinner: sandwich of wholemeal bread with egg paste and cooked carrots.
Day 3:
Breakfast: sweet buckwheat groats with fruit.
Second breakfast: green smoothie with parsley and mango.
Dinner: turkey stewed with vegetables.
Afternoon snack: several slices of watermelon.
Dinner: a Mediterraneanpasta salad (whole-grain pasta, cherry tomatoes, chopped onions – 1 tsp, 2 slices of mozzarella, a tsp of olive oil), red tea.
Day 4:
Breakfast: scrambled eggs with whole grain pasta, herbal tea.
Second breakfast: sandwich with wholemeal bread, tuna fillet and avocado.
Lunch: rice with steamed vegetables.
Afternoon snack: banana.
Dinner: cottage cheese paste with vegetables and slices of wholemeal bread, green tea.
Day 5:
Breakfast: cottage cheese with raspberries.
Breakfast2: blueberry-pineapple smoothie.
Dinner: fried eggs with broccoli and curdled milk.
Afternoon snack: fruit kissel.
Dinner: salad with boiled chicken and pasta, slice of wholemeal bread with vegetable butter and chives.
Day 6:
Breakfast: omelette and fruit tea.
Breakfast with blueberries, strawberries and oatmeal.
Lunch: cream of tomato soup and steamed cod with vegetables.
Afternoon snack: 2 kiwi.
Dinner: smoked fish with slices of whole grain bread.
Day 7:
Breakfast: 2 slices of ham, slice of wholemeal bread, red tea.
Second breakfast: yoghurt mixed with cucumber and carrot.
Lunch: cream of broccoli and dumplings with lean cheese.
Afternoon snack: 1/3 melon.
Dinner: muesli with milk.
1500 KCAL diet recipes
Do you like the above menus? Do you want to recreate the recipes in your kitchen? Look at how to prepare egg paste, green smoothie and tomato cream soup.
Egg paste:
You will need 4 eggs, 1 teaspoon natural yogurt, 1/2 teaspoon mustard, 1/2 teaspoon olive oil and chives and salt and pepper to taste. Boil the eggs and chop them finely. Then mix them with mustard, yoghurt, olive oil and chives. Season the whole thing to taste.
Green cocktail:
Prepare 1.5 cups of spinach, half a cup of parsley leaves, 1 mango, half an avocado, half a pineapple and two cups of water. Now blend the leaves with the water. Then add the chopped fruits and blend again.
Cream of tomato soup:
Buy 500 g of ripe tomatoes, 1 onion, 2 cloves of garlic at the market. For the recipe you will also need a teaspoon of olive oil, 500 ml of broth, salt, pepper, oregano, basil, thyme and rosemary. In a pot fry garlic and onion in olive oil. Add the diced and peeled tomatoes to the pot and pour in the broth. Add rosemary and cook for about 15 minutes. After this time, blend the soup. Now add the rest of the spices and cook for 5 minutes. You can serve this soup with a spoonful of natural yoghurt.
1500 kcal diet opinions
What do our editors think about 1500 kcal diet? We think that it is an ideal solution for every healthy person who wants to lose weight. However we do not recommend this diet for pregnant women or people suffering from anemia. Also during antibiotic therapy avoid such low calorie meals. Our body is then exhausted and needs many calories to recover from the infection.
Read also: Slimming diet (1700 kcal)