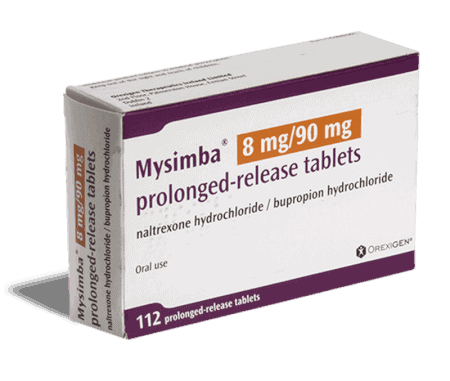 MySimba – a dangerous weight loss drug!
Recently there has been quite a buzz on the internet about a new drug that supposedly aids in weight loss. It goes by the name MySimba and was approved this year by the European Medicines Agency. It is a synthetic agent, available by prescription only, and was created for adults who are struggling with being overweight or obese. MySimba affects different parts of the brain, which influences appetite suppression and fat burning. It also enhances the production of endorphins and increases self-esteem by improving mood.
How does MySimba work?
MySimba slimming capsules are a quite specific preparation for slimming, with a stronger effect than popular diet supplements, which are only supposed to help burn excess weight. The product formula consists of two active substances: bupropion and naltrekson. They have been used before for treating other diseases like depression, as well as nicotine, opioid and alcohol addiction.
---
In this product, it is a composition of these two compounds, developed to fight excess weight and used only when the body mass index BMI is equal or higher than 30. This type of combination of active ingredients causes that they complement each other and give an enhanced effect such as reduction of excessive appetite, and thus burned stored fat tissue.
The idea of using such substances affecting different areas of the brain and using them for treatment stems from a psychological issue. Obesity is a problem that starts in the mind and is the result of addiction to the pleasure of eating. In this case, it becomes something more important than a natural method of providing the body with resources necessary for functioning. It manifests itself here as a desire to unload negative feelings, thoughts and a desire to feel pleasure.
For this reason, eating may be compared to other addictions, in which the addict is unable to deny himself this moment of detachment from reality and treats it as a mood simulator.
This weight loss drugaffects the reward system in the brain, which is responsible for the feeling of pleasure. Therefore, naltrekson and bupropion affect the hunger and satiety centers. They suppress the craving, but also contribute to an increased production of endorphins, known as happy hormones. They affect the mood and self-esteem, and this is of great importance for people with a large body weight.
Bupropion has a double effect, increasing the production of dopamine, stimulating the body's activities, as well as contributing to increased calorie burning. Therefore, there is an improvement in metabolism.
MySimba – consumer opinions
Recent studies confirm the effectiveness of this product. After a 16-week treatment with this product, the vast majority of respondents noted a decrease in fat mass by up to 10%. However, it should be noted that this is a strong drug that affects the central nervous system. For this reason, it causes a lot of unwanted side effects and psychophysical reactions. Therefore, it is a drug available only with a prescription, and its use should take place under the constant supervision of the treating doctor.
Experts want to point out, however, that although MySimba has quite a strong effect, the effects of treatment with this slimming agent will be noticed in combination with a well-balanced diet and a lot of physical activity, as in the case of supplements based on natural ingredients.
Among the reviews of MySimba you could find positive ones that praised the suppression of excessive appetite, which gave you the mental strength for the entire process of weight loss. However, there were also comments from people who claimed that they did not notice any of the expected effects of the treatment and had a lot of side effects.
The effectiveness of this medicine and its assimilability depends on individual conditions. However, it is worth noting that this is not a product for everyone. Certainly it should not be taken by people suffering from hypertension, kidney failure, angina pectoris, diabetes, depression, epilepsy and liver disorders and after a heart attack.
The most dangerous side effect of MySimba treatment is epileptic seizures. Anxiety attacks, insomnia and psychomotor agitation are also very serious. Also frequent stomach pains, headaches, nausea, nausea, joint and muscle pains, and digestive system problems may occur while taking the drug.
There's a reason MySimba is a prescription-only weight loss drug. Doctors must strictly follow procedures and fill out a special check sheet when prescribing this medication. MySimba therapy is always subject to supervision, and the condition for its continuation and discontinuation are strongly defined rules.
MySimba – price of weight loss medicine
The preparation is not at all as cheap as it may seem. It is a high purchase cost per pack and it lasts for no more than 5 weeks of use. For any noticeable results, however, you need to use it for at least 16 weeks. After this period, your doctor must judge its effectiveness and decide whether to continue in the case of weight loss or to discontinue it if the weight has not decreased by at least 5%.
MySimba – synthetic drug vs. natural weight loss aid
The choice of weight loss aid depends on each individual. This is based on our expectations or needs, as well as on our mental and physical health. It is certainly worth considering what the limitations are during treatment with the MySimba drug and the risk of side effects.
People who prefer more natural ways than synthetic specifics should reach for one of the dietary supplements that will support their weight loss process. They are always based on plant-based ingredients that are safe for health and do not cause any side effects compared to MySimba.
Keto Actives – safe weight loss without side effects
Are you looking for an effective way to lose weight, which also guarantees safety and lack of side effects? Be sure to try Keto Actives! Composed of safe and repeatedly tested ingredients, mostly of plant origin. It contains among others:
unique formula ForsLean® from Indian nettle full of slimming forskolin;
Clarinol®, linoleic acid (CLA), which effectively supports the reduction of fat tissue;
Bitter orange extract, source of synephrine, an effective thermogenetic;
black pepper extract, providing piperine, also making it easier to burn all the fat folds;
caffeine, a source of energy essential for daily physical activity;
capsaicin, another thermogenic derived here from the pepper plant;
chromium, an element which is the basis of every weight loss treatment;
ashwagandha extract, the plant that best manages stress, one of the reasons we gain weight.