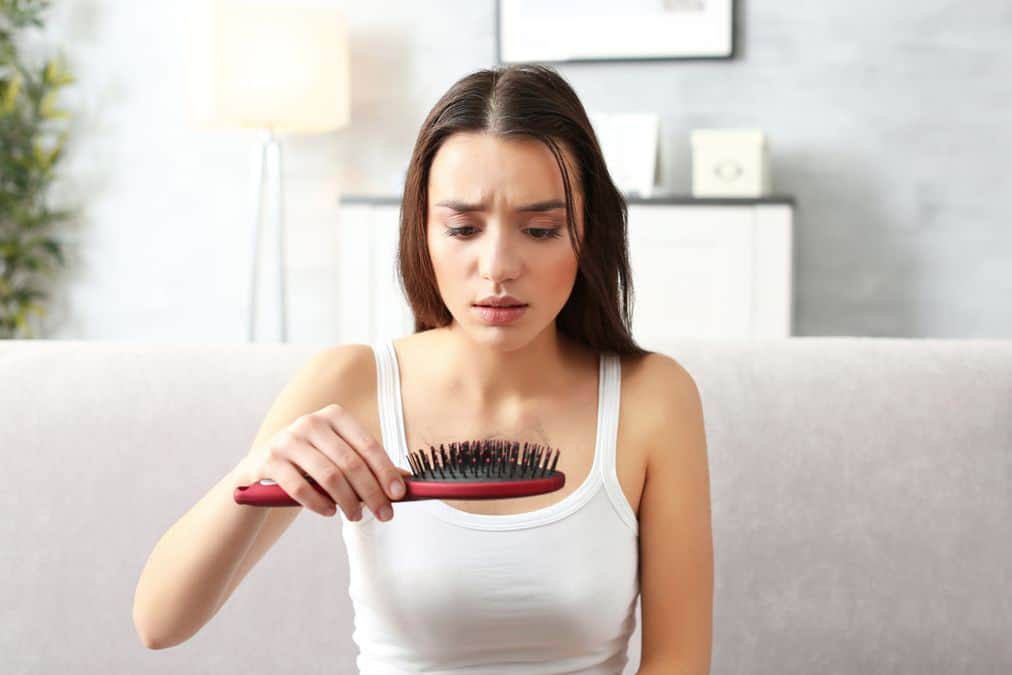 Hair loss – causes of excessive hair loss. How to deal with it?
Every day our hair falls out of our head. In a healthy person this amounts to about 100 hairs a day. Sometimes, however, we notice clumps of our hair on a comb, and wherever we do not look, there are individual strands of hair. Excessive hair loss is a serious problem, and not only of an aesthetic nature.
The reasons for hair loss may vary from improper care to serious diseases. It is therefore important to know why your hair falls out and to take action to correct the problem. What illnesses may contribute to hair loss? What are the other causes of hair loss? How to deal with it?
Hair Loss Causes

Hair can fall out for various reasons reasons. Finding out why more hair is falling out of the comb Combs, there are more and more reasons for hair loss, The most common causes of hair loss include
Among the most common causes hair loss include:
improper hair care (frequent chemical treatments, wrong choice of cosmetics);
frequent tying of hair in ponytails and buns, stretching the scalp, which causes damage to the hair follicles and results in hair loss;
diet low in vitamins and trace elements (vitamin A, B vitamins, collagen, coenzyme Q10);
stress;
hormonal disorders (thyroid problems, estrogen deficiency, androgenetic alopecia, postpartum alopecia);
scalp diseases;
taking certain medications (hair may fall out excessively while taking contraceptives or anticoagulants or during chemotherapy), including those containing e.g. minoxidil;
certain infections and diseases;
smoking.
I have presented above only the most common causes of hair loss. If the reason is if the reason is improper care or poor diet, the problem can be dealt with very quickly. the problem can be dealt with very quickly. In cases where hair loss is caused by disease, the treatment can be much more complicated complicated. It is helpful to know which diseases cause hair loss hair loss.
Why does hair fall out – the diseases, diseases that cause hair loss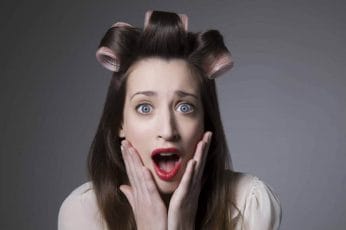 Hair may fall out due to certain diseases. In these cases, simply changing the shampoo and using the right conditioners will not help much if you do not address the root of the problem.
Hair Loss, and Thyroid Diseases
Excessive hair loss often occurs in cases of hyperthyroidism. If this gland produces too many hormones, it affects the metabolism of the entire body and leads to the hair going into growth faster, aging. As a result, they become thin and begin to fall out. Hyperthyroidism is often associated with alopecia areata and general hair loss.
See also: Thyrolin – take care of your thyroid health
Hair Loss and Lupus
Lupus is an Lupus is anautoimmune disease characterised by butterfly-shaped butterfly-shaped erythema appearing on the face and hypersensitivity to to light. One of the symptoms is also excessive hair loss hair loss. Lupus is a rather serious disease which requires specialist treatment.
Hair loss in polycystic ovary syndrome
Androgenetic alopecia is one of the symptoms of polycystic ovary syndrome. It consists in thinning of the hair on the crown of the head. Additionally, in the disease disease there are also such ailments as: irregular menstrual menstrual periods, persistent acne, excessive hair, unreasonable weight gain.
Hair loss in anaemia
Anemia caused by a deficiency of iron or vitamin B12 causes significant weakness in the body, thereby impairing the functioning of the immune system and other systems in the body. In addition to dry and rough skin, one of the symptoms of anemia is excessive dryness and hair loss.
Hair loss in case of infections
Especially when there is a high fever, which can overheat and dry out the scalp, leading to hair loss. To prevent such conditions, you should think about strengthening your immunity by eating a good diet with plenty of vitamin C. You may also want to cleanse your body from time to time with the help of a suitable food supplement.
Hair may also fall out in case of dehydration; therefore, in case of illnesses with high fever, during food poisoning or in hot weather you should remember to replenish valuable electrolytes.
Hair Loss – Alopecia alopecia areata
This is an autoimmune disease, It causes smooth patches of bald patches on the scalp and also eyebrows and eyelashes. In some cases, there is also loss of pubic hair.
Hair loss and skin infections
Seborrheic dermatitis, psoriasis and ringworm are skin conditions which can cause excessive hair loss and baldness. It is connected with intensive peeling of the epidermis.
Remedies for Hair Loss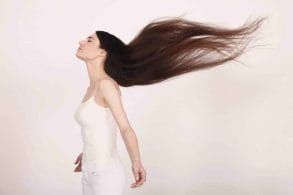 Determining the cause of hair loss is very important because only then can we effectively and permanently eliminate the problem. However, before this happens or if the cause is improper care or poor diet, we can provide our hair with a strengthening and nourishing dose of vitamins, which are known for their hair cell rebuilding properties.
Vitamin H
So-called biotin. Its deficiency is associated with hair loss and premature balding, especially in men. Vitamin H is involved in the formation of keratin, a protein that takes part in the construction of hair fibre. Biotin can be found in liver, eggs, carrots and spinach. Biotin supplements in capsules can also be purchased in pharmacies and medical stores.
Vitamin A
Vitamin A is involved in the production of sebum and is is responsible for the metabolism of hair cells. If there is not enough vitamin A, The hair may fall out more often and it also becomes dry and brittle. The hair becomes dry and brittle. Its sources are milk, cheese, butter, tomatoes, eggs, spinach, carrots.
B vitamins
They are responsible for many important functions in the body. They are also involved in keeping our hair in good condition. hair in a good condition. They influence pigmentation, reduce dandruff and They influence pigmentation, reduce dandruff and provide hair with proper thickness. Their sources are: beans, eggs and liver.
Vitamin C
Vitamin C plays an active role in the production of collagen, which means that it also slows down the ageing process of hair cells. Vitamin C is also a powerful antioxidant, which removes health-threatening free radicals.
Vitamin E
Is important for the protection of skin and hair. It is found in vegetable oils and nuts.
Coenzyme Q10
An ingredient, one of whose main tasks inhibition of free radicals, which means that it can improve hair structure and inhibit hair loss hair loss. It is worth using shampoos and conditioners with coenzyme Q10.
Natural oils such as are also natural oils such as:
flaxseed oil;
black cumin oil;
grapeseed oil;
coconut oil;
olive oil;
rosemary oil;
burdock oil.
Nettle and field horsetail are also highly effective in strengthening and nourishing hair. A fenugreek seed rub is also a proven remedy for hair loss. Egg yolk is also known to have softening, strengthening and shining properties.
Hair Loss and Styling thermal styling
Hair becomes damaged, dull and Hair is damaged, dull and more likely to fall out if it is subjected to frequent heat This is why hair loss is more likely to occur when hair is subjected to frequent heat treatments. Blow-drying alone Drying hair alone has a negative effect on its condition. Straightening and curling straightening or curling your hair also require suitable preventive action. preventive measures.
You should not skip styling your hair completely but you should not do it every day. If you want to style your hair using heat styling, you must provide your hair with adequate heat protection and nourishment. Use the natural methods shown above or opt for natural hair care products with proven nutrients such as Locerin .