Chromium – effects on the human body, sources, effects of excess and deficiency
Continuing our review of trace elements needed for the proper functioning of the human body, today we will present chromium, which supports, among other things, the course of numerous metabolic processes and the maintenance of homeostasis. Like other micronutrients, until recently it was considered even essential, but current scientific research seems to contradict this in part, and its excess is proving to be very harmful.
What is chromium and when was it discovered?
In Mendeleev's table of elements, chromium is designated by the symbol Cr, its name comes from the Greek word for hue or color, chroma. It was discovered in the 13th century, in 1797 to be exact, but was not more thoroughly understood until the second half of the 20th century by French chemistry professor Louis Nicolas Vauqellin.
Chromium is a metal, silvery-gray in color, reacting with oxygen and acids , and is used in many industries and in medicine, including natural medicine. Due to its occurrence in the body in small amounts, it has been classified as a trace element, and its resulting deficiencies must be supplemented from external sources. It occurs in two forms:
trivalent chromium, also called chromium III, and the number indicates its degree of oxidation, or trivalent chromium, and it is this that is characterized by positive or neutral effects on health and is an ingredient in many dietary supplements. It is not deposited in the body and is removed with urine;
hexavalent chromium, or chromium IV, which, in turn, is toxic, negatively affecting the human body, is responsible for the development of many dangerous diseases, including cancer, and is mainly used in industry.
How much is the daily requirement for chromium and what does its bioavailability depend on?
Since chromium, even type III, which is found in many foods, can be harmful in excess, it is useful to know what the maximum permissible and safe doses of chromium are according to age:
children 1 to 3 years old: 0.03 to 0.08 mg;
children from 4 to 6 years old: 0.03 to 0.12 mg;
children and adolescents over 7 years of age: 0.05 to 0.2 mg;
adults: 0.05 to 0.2 mg;
people with impaired glucose absorption: 0.4 to 0.6 mg.
The bioavailability of chromium depends on a number of factors, most importantly, what other active substances, vitamins or minerals, we simultaneously provide in addition to it. Simultaneous use of vitamin C can increase it , while minerals such as zinc, manganese and iron make it less absorbable. Its supplementation is particularly recommended in several situations:
risk of developing diabetes;
constant fatigue, physical and mental;
excessive appetite and other problems with proper appetite;
old age, feeling the effects of aging of the body;
during stress and depressive episodes.
Which foods have high amounts of chromium in their composition?
Looking at the composition of many commonly used dietary supplements, you can see that in almost all of them one of the most important active substances is chromium. However, it is worth considering whether ingesting large amounts of pills that burden the digestive system is a good idea, when this element can be supplied to the body in a safer, natural way. It is found in numerous foods from which you should compose your diet, such as:
whole-grain breads such as dark rye bread;
whole grain groats and cereals;
lean poultry meat, especially turkey and duck;
fish and seafood;
cooked beef;
lean pork, especially pork loin;
chicken eggs;
yeast;
Brazil nuts and walnuts;
moldy and yellow cheeses;
certain fruits, especially apples, bananas and oranges;
vegetables: spinach, tomatoes, broccoli, green peas, asparagus, artichoke flower, lettuce;
spices, such as pepper and thyme;
mushrooms.
What effects does chromium have on human health?
Now that we know what we should eat to take care of the proper level of chromium in the body, it's time to find out what are its properties and uses that benefit many aspects of our health. The element has a wide range of applications, with experts highlighting the following in particular:
Prevention against diabetes
Maintaining proper levels of chromium is necessary for people diagnosed with type 2 diabetes. The element has a very good effect on the pancreas, regulating and improving its work, primarily the production of insulin, the hormone responsible for maintaining a safe amount of glucose in the blood, it also increases the body's tolerance to its action.
Regulation of digestive and metabolic processes
Which is possible because it enters into the composition of the enzymes responsible, so that the body digests even the heaviest foods more efficiently, at the same time determines the proper course of protein metabolism and the production of essential fatty acids. Some studies also show its beneficial effect on weight reduction, counteracting overweight and obesity and reducing body fat.
In combination with dietary fiber, for example, it is supposed to more effectively suppress appetite, especially for sweets, and provide a longer feeling of satiety preventing snacking between meals. However, its use in a weight-loss diet requires prior consultation with a specialist, doctor or professional nutritionist, and supplementing chromium on its own can cause a dangerous increase.
Protection against cardiovascular diseases
Which is possible thanks to its antioxidant effect, helping to get rid of health-threatening free radicals, the cause of cardiovascular disease, among other things. In addition, chromium reduces the level of the "bad" fraction of LDL cholesterol in the blood, while raising the "good" fraction HDL, it also prevents atherosclerosis, reducing the risk of venous congestion.
Strengthening bones and protecting them from osteoporosis
As we age, the structure of our bones begins to weaken, and it can be strengthened again by providing adequate amounts of chromium. Its main task in this regard is to stop the processes of excessive leaching of calcium, the most important bone-building material, which is removed together with urine. In this way, chromium simultaneously counteracts the development of osteoporosis and increases the susceptibility of bones to fracture.
Counteracting cognitive disorders and depression
Another important use of chromium, which is being researched all the time, is that it can be used to strengthen cognitive functions that have been weakened for various reasons. This is especially true for people with Alzheimera or Parkinson's disease, manifested precisely by problems with memory or learning new information.
Some experts also point to chromium's antidepressant effect and support in coping with the negative effects of long-term stress. As studies have shown, chromium raises levels of serotonin, deservedly called the "happiness hormone," and inhibits excessive secretion of cortisol, in turn called the "stress hormone."
What could be the consequences of chromium deficiency or excess in the body?
Specialists, not without specific reasons , point to the need to maintain the recommended amounts of this element, presented above. Both its deficiency and excess can become the cause of many problems, health disorders, sometimes very troublesome and requiring the intervention of a doctor.
Chromium deficiency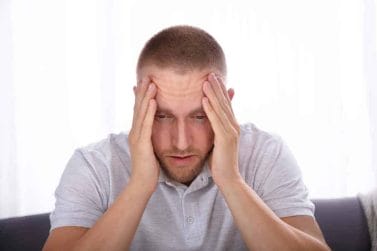 We deal with it most often when our daily diet is devoid of products that have adequate amounts of chromium in their composition, and other equally common causes of its deficiency are:
chronic stress;
improperly conducted weight loss treatment;
the effect of infections and inflammation developing in the body;
intense physical exertion;
disorders of the kidneys and urinary system, causing excessive removal of chromium in the urine;
alcohol abuse;
prolonged parenteral nutrition.
In any of these cases, one must expect to experience symptoms of deficiency of this trace element:
elevation of LDL cholesterol and blood glucose levels;
a feeling of constant fatigue;
nervousness and irritability;
mood swings;
anxiety states;
severe headaches;
nausea;
numbness in the fingers and toes;
problems with motor coordination;
increased appetite for sweets;
risk of developing hyperglycemia, or elevated blood sugar levels, even leading to diabetes.
Excess chromium
As you can easily guess, arising when we supply too much of it with food or in the form of dietary supplements, although in the former case chromium overdose is very rare. Such a condition should not be taken lightly either, unless you want to face the serious health effects of excess chromium about the body, which are:
increased possibility of liver, pancreas, kidney or lung damage, with severe overdose even irreversible;
damage to the skin and this at the cellular level, as chromium can lead to damage to the DNA structure;
higher possibility of cancer development;
damage to mucous membranes;
lower performance of the immune system;
thyroid dysfunction;
lower absorption and assimilation of other nutrients, especially iron and zinc.
Sources:
https://www.webmd.com/diet/supplement-guide-chromium
https://www.healthline.com/nutrition/chromium-foods
https://www.webmd.com/diet/foods-high-in-chromium