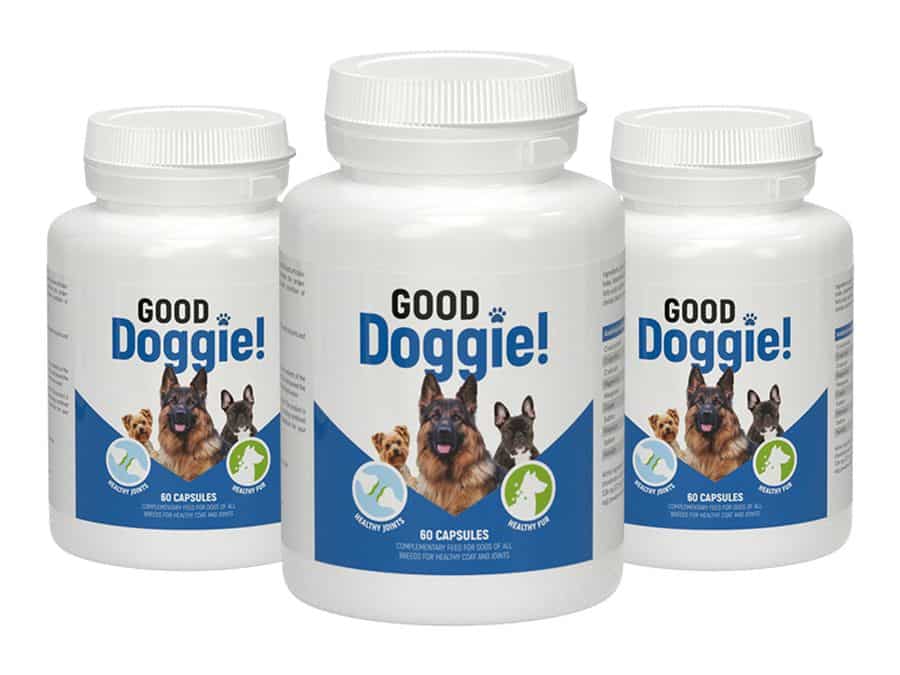 Good Doggie! – keep your dog healthy and in shape
Keeping fit and staying healthy is everyone's responsibility. Many of us are constantly struggling with overweight and obesity, eating right, doing sports in order to always have a slim, athletic figure that does not strain the joints. Unfortunately, while taking care of ourselves we forget about our pets, four-legged friends and our dog's health is as important as our own. It doesn't matter if it's a medal-winning champion with a pedigree or a mongrel taken in from a shelter, it's a member of the family that needs just as much attention. We can take care of his health and excellent physical condition by remembering about proper diet, in which the most important is carefully selected pet food recommended by specialists and supplements such as Good Doogie! which have in their composition everything your dog needs.
What a dog should definitely not eat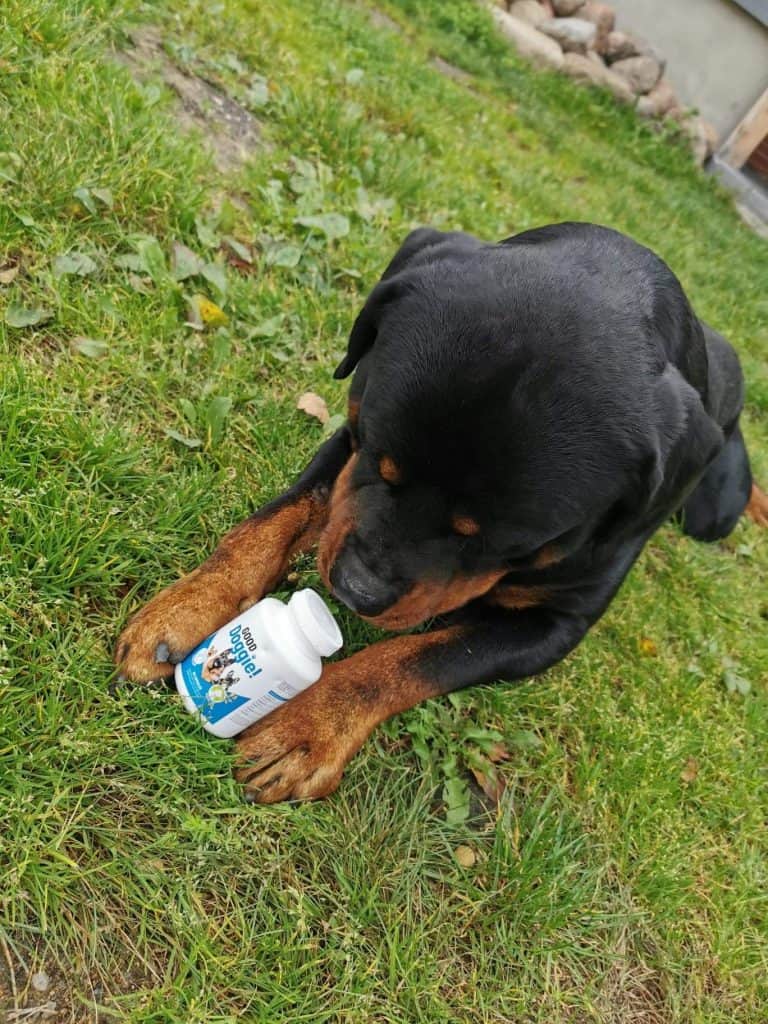 A dog's diet is just as important as a human's, but the difference is that a dog is completely dependent on its owner. Many of them, unfortunately, don't pay attention to what their dog eats, usually giving him leftovers from their table, in most cases products that are completely inadvisable for animals. They are also extremely harmful and can cause various health problems, especially affecting the development of young dogs. The list of products prohibited to consume is very long, it's worth mentioning here, for example:
sweeteners, not always of natural origin, with which we increasingly replace sugar, such as xylitol, leading to liver and other internal organs damage;
chocolate and other sweets with its addition, cakes or chocolate candies, disrupting dog's nervous system, causing respiratory problems, digestive disorders, diarrhea, muscle damage and even death of the animal as a result;
apples, due to their seeds containing deadly hydrogen cyanide. Their eating by a dog is manifested by increasing salivation, breathing problems, loss of consciousness leading to collapse and death;
other fruits, including grapes and exotic avocados. The former are a cause of poisoning that can end in severe kidney failure, while the latter cause vomiting, diarrhea and complete loss of appetite;
cakes, especially the yeast ones, which by the action of ethanol emitted from yeast in the process of fermentation lead to poisoning, and the cake itself, increasing its volume in the stomach of the animal, may lead to mechanical damage of this organ
potatoes, often left over from dinner and given to the dog with other leftovers, especially greasy gravy. This is a serious mistake, the consequence of which is irritation of the stomach, diarrhea, and even strong convulsions;
bones previously subjected to thermal treatment, i.e. boiling or roasting. This makes them softer and breaks off sharp pieces that can damage the inside of the digestive tract. In addition, it's difficult for your dog's digestive system to digest these foods completely, and residue left behind leads to blockages in the intestines;
salt, causing strong thirst, muscle twitching, problems with locomotion and, with further intake of large amounts of sodium, also irreversible kidney damage with a risk of death.
So what should our dog eat
As you can see, all leftovers from the dinner must absolutely land in the trash, and for your dog you need to prepare a properly prepared diet, preferably using professional advice from specialists in animal nutrition. There's no denying, however, that busy people usually don't have time for that, but you can provide all necessary nutrients together with capsules of Good Doogie! However, it is important to know that a dog's diet must include
carbohydrates to give your dog the daily energy needed to play or do other large amounts of activity to avoid the obesity that also affects our pets;
proteins, building material for many tissues of the dog's body;
vegetables, but carefully selected, not causing any digestive problems, and the recommended ones are beetroot, carrot, celery or equally healthy parsley
fats, but only the healthy ones, such as fatty acids Omega – 3.
Good Doggie! – contains everything your dog needs
Good Doggie! is a top quality supplement for dogs, prepared with only natural ingredients and with the participation of specialists, including veterinarians. Thanks to this our pet will be provided with everything he needs to enjoy excellent health and fitness. He will be happy and will repay us with true, faithful dog love, and we will be happy to see him running like a little puppy. The ingredients contained in each capsule of Good Doggie! and these are:
Collagen
The basic and most important building material of bones and cartilage. The correct supplementation of collagen helps to avoid problems with the osteoarticular system, in particular painful joint degeneration which makes it difficult or even impossible to move. Its glycerine content is beneficial for the liver, speeding up the regeneration of its damaged cells; it also accelerates metabolism, allowing the excess of accumulated fat to be digested more quickly.
Vitamin C
Also known by another name, ascorbic acid, one of the most important vitamins not only for the human body, but also for dogs. Vitamin C is a very strong, natural antioxidant that removes free radicals, the cause of the development of many dangerous diseases. At the same time, it strengthens the immune system and, in suitable doses, supports the production of the collagen described above.
Copper
An important trace element also found in the bodies of pets. Properly dosed with Good Doggie! helps your dog maintain a beautiful, strong and shiny coat for a long time. At the same time they prevent hair depigmentation (loss of colour), roughening and dulling of coat, dangerous weakening of bone structure and anaemia also affecting dogs.
Biotin
This well-known name is vitamin B7, indispensable for keeping skin and hair of our pet healthy. Biotin prevents skin dryness, excessive peeling of epidermis, prevents hair breakage and hair loss, restoring full gloss and natural colour.
MSM
MSM, or dimethylsulfone, is a sulphur compound whose deficiency has an immediate effect on your dog's health. It manifests itself, among other things, in weakened joints in the form of damaged cartilage or even joint ligaments. Sulphur is also involved in the synthesis of collagen, deficiencies can also be seen in the form of dull, brittle hair that falls out by the handful, and its anti-inflammatory properties provide effective protection against diseases of the dog's musculoskeletal system.
Glucosamine and chondroitin
Glucosamine and chondroitin are two substances that make up both cartilage and synovial fluid, the amount of which decreases as your dog gets older. Glucosamine is another component that is essential for the correct process of collagen synthesis, giving connective tissues the required resilience and strength. Chondroitin is also a component of cartilage, responsible for its hydration and supplying it with necessary nutrients. Lack of this compound leads, among other things, to the weakening of mechanical resistance of joint cartilage and to the development of threatening diseases such as rheumatoid arthritis. MSM also has a significant impact on the appearance of the coat and the occurrence of the above mentioned coat health problems.
Good Doggie! – recommended method of use and the effects that can be obtained thanks to it
Good Doggie! is a dietary supplement intended for dogs, regardless of their age or breed. The dosage depends on the weight of the dog and is recommended accordingly:
for dogs weighing up to 15 kg – 1 capsule per day;
for dogs over 15 kg – 2 capsules a day.
The tablet is best crushed and mixed with food, because every dog owner knows what a problem it is to give him any tablet. It is not recommended to exceed the allowed daily dose, and when used regularly Good Doggie! you will notice that your dog:
is physically fitter due to strengthening and improving joint health;
has better overall health resulting from the delivery of carefully selected doses of needed nutrients;
has a healthy, strong, non-lossy and shiny coat.
You can buy the supplement by placing an order at manufacturer's website , offering fast shipping, secure payment and the lowest price on the market. If you care about the health of your four-legged friend place your order today and your dog will thank you with a long and joyful wagging tail.